T
his post may contain affiliate links, meaning that any clicks/purchases may result in a small commission at no
additional cost to you
.
Over the years I have found a few go-to candles, although I am always up for trying new ones. In fact, two of the ones in my picture above are new to me this year! And boy, are they good ones.
Bath & Body Works Leaves. After so many people raving about Bath & Body Works candles, I gave them a try and fell in love, too. Not only do they smell great, but the price is good, too, with all the sales they offer! While Bath & Body Works has a great collection of fall scents, Leaves is my current favorite of the bunch.
Description: Crisp Red Apple, Golden Nectar, Warm Clove Spice with Essential Oils.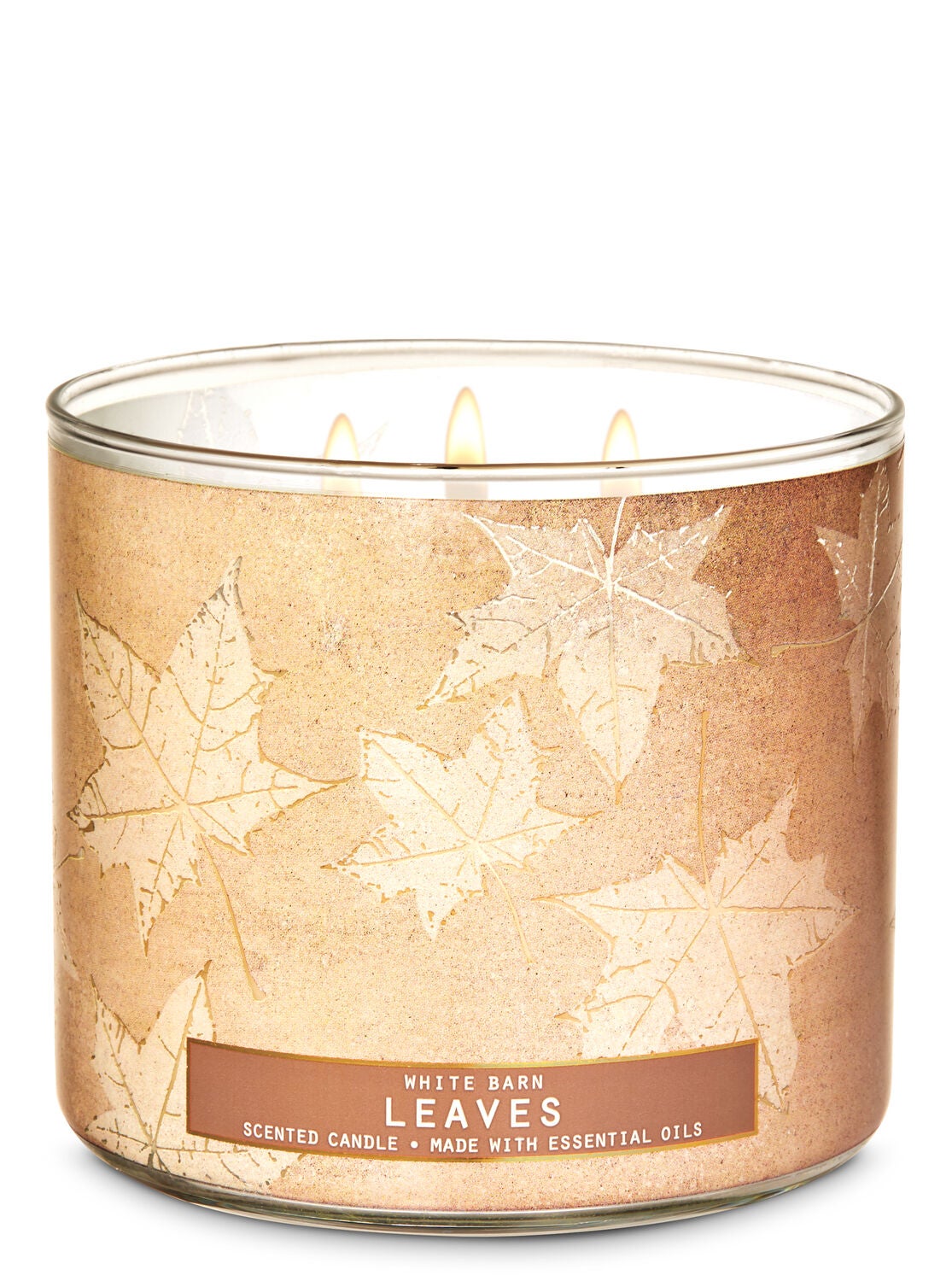 Yankee Candle Spiced Pumpkin. I think this was THE candle that started my obsession with fall candles, and even candles in general. It's SO good.
Description: Pumpkins baked in simmering spices of cloves, nutmeg and cinnamon, and sweetened with brown sugar.
Yankee Candle Sparkling Cinnamon. I received this candle as a gift from a coworker. It was SO good, and what I really loved was the fact that I could smell it throughout the whole house...no matter what room I was in.
Description: Holiday glow...the spicy warmth of real imported stick cinnamon with a hint of cloves.
Williams Sonoma Pumpkin Spice. I always used to think of Williams Sonoma has a kitchen place, but they have some really great candles, soaps and lotions, too! This is my favorite for fall.
Description: Welcome autumn with a limited-edition essential oil candle that blends harvest pumpkins with the classic fall scents of cinnamon, ginger and cloves.
On Oak + Co. Autumn Orchard Picnic. This Etsy shop is currently out of their candles, but if they do come back in stock, I definitely recommend this one! It has a wood wick, which adds a nice little crackle when burning.
1803 Candles Apple Butter House. Mistletoe Kisses has been one of my favorite Christmas/winter candles for years, but for some reason that was the only scent I had tried from this brand. I picked this one up over the summer, and it's what I am currently burning. A bonus to this brand of candle is the jar. It's a great one to reuse after the candle is gone.
Description:
In the fall, after apple harvest, you can find jars of ambrosial apple butter in pantries and farm stands amongst the golden leaves and crisp afternoons. Our country-inspired rich blend of apples, cloves, and butter send us back to simpler times when all we needed was a warm slice of Nanny's homemade bread topped with a thick spread of her sweet apple butter.
That rounds up my favorites!
If you are sharing your favorite fall scents, please link up below! And don't forget, next Wednesday we are sharing our fall home tours. We'd love for you to join!