T
his post may contain affiliate links, meaning that any clicks/purchases may result in a small commission at no
additional cost to you
.
Hi all! Happy Friday! I hope everyone's week has been going well. This Friday marks the end of my fourth week working from home. I'm having a hard time wrapping my head around that. Sure, some days have been terribly long, but I still cannot believe I am four weeks in!
I have lots of favorites for this week. I am going into the week feeling pretty good. I attribute most of that to getting in quality phone time with my family, having yummy meals, and the weather. It was summer like earlier this week, and even when the temps dropped, the sun was still shining.
Which brings me to my first favorite...
1. Sunshine. This week I made an effort to get out for a walk most days, and even though I didn't always want to, I did, and was better for it. Except for yesterday, because goodness was the wind blowing. But even being inside, the sunlight coming in was just very welcomed, and I think bolstered my mood.
2. FaceTime with family. As I mentioned just above, I got in some quality phone time with my family - FT with both my brother and his fam and my parents, and my weekly call with my grandma. The highlight was a call I had with my brother and my littlest nephew...he said bye at the end of the call! It's the first time I have ever heard him say that. It was the cutest thing.
3. Andrea's Pulled Pork. The yummy meals I was referring to included Andrea's Pulled Pork. I made a batch on Monday, and then had it for a few different meals this week. I made quesadillas, and had a rice bowl with it, too. The recipe is just so darn easy, with minimal ingredients, and can be made into so many different things. I highly recommend it!
4. Magnolia Table, Volume 2. I received my copy of the Magnolia Table, Volume 2 cookbook on Tuesday. I had pre-ordered it, but wasn't sure if it would arrive that day, given Amazon is prioritizing packages. I was super excited when it did, though, and (after wiping it down with a Clorox wipe) immediately flipped through it. Part of the reason I love her cookbooks are the introduction sections in the beginning. What she says really resonates with me, and I feel like the words on the page are exactly why I love cooking and food so darn much. And the other part is, of course, the recipes. There are a slew of recipes I want to try, and I am going to have to spend some time going through them and narrowing it down to the first to try!

5. New wine glasses. I mentioned I was getting new wine glasses in a previous post, and they came in this past weekend. I am in love! The quality is so nice, and I love the look. I grabbed them at 20% off, and it looks like that sale is still going on! Obviously they are great for wine, but I have been even drinking water out of them, because why not?! It's the little things, and goodness knows we need to hold onto those even more these days.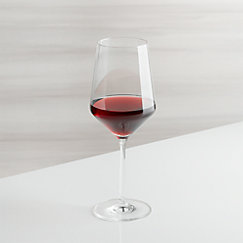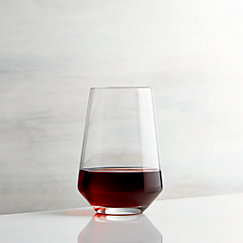 6. Facebook Zumba. One of my friends is a Zumba teacher, and she has been going live on Facebook the past few Wednesdays, teaching a Zumba class. I did the one she shared last week, and absolutely loved it. It was neat to see her in her element, and get a good workout in. There are so many options out there, with people doing lives on either Facebook or Instagram, or posting videos...it's definitely worth taking advantage to switch things up!
7. Paper sorting. Spending so much time in my office nook has motivated me to work on it, starting with all my paper files. I have been spending a little bit of time each night this week going through them, and it's amazing how much there is to get rid of...and how great it feels to be getting rid of all that excess paper! I swear, any time I purge anything, it's like a physical weight is being lifted.
8. Adidas slides. For the past few years I have been wanting a pair of slides to keep by the door for those times I need to run out for something quick, like get the mail, or take something into the garage. I found these Adidas slides on Zappos for just $13, with free shipping. Can't beat that! It looks like they are back to full price now, but I would keep an eye out for sale.
9. Home Town. I have been working my way through my DVR, and finally watching this season of Home Town. I tend to let this show build up on my DVR so I can watch episodes back to back. I just love this show, and everything that Erin and Ben do. It's such a homey and warm style, and I always end an episode thinking of all the things I want to do in my own home.
10. Becoming and Beholding: The Art of Everyday Worship. This book was a Christmas gift from my sister in law and brother. I saw it on a blog (I forget whose!), and immediately added it to my wish list. I think I started it at the beginning of the year, but ended up reading just a little bit and putting it to the side. Since I have been home, and have had some extra time in the morning, I have been reading a little bit each day. I find I am liking it more and more each day. It covers exactly what the title says - everyday worship. I think I am appreciating it even more during these times. If you are looking for a devotional, or something of the like, I would highly recommend it!
On the blog this week:
Recent Amazon Purchases: March 2020
My Experience with Intermittent Fasting
Hope you all have a great weekend!
Linking up with Erika and Andrea.