T
his post may contain affiliate links, meaning that any clicks/purchases may result in a small commission at no
additional cost to you
.
Hey all, happy Friday. I have been turned around this week, and kept thinking that yesterday was Wednesday instead of Thursday. I could blame it on the coronavirus, but honestly, when work gets busy as it has been, it's pretty par for the course.
Yesterday, our stay at home order got pushed until mid-May. While I figured this was coming, I still teared up a bit at the news because I really miss my family. Sure, we have been FaceTiming, Zooming, talking and texting quite a bit, but as we all know, it just isn't the same as being there together in person. The measures being taken are necessary, though. Knowing that doesn't take the sadness away, but that's ok!
Anyways, on to lighter and fluffier things! I have a few favorites to share today.
1. Shredder. I recently went through all my paper files, and had quite a few items that needed to be shredded. I was in need of a shredder, so I hopped on Amazon, and purchased this Amazon Basics shredder. And it has been the best thing the last few days. I might be addicted to shredding, haha. There is something almost therapeutic about it, and it's so very satisfying to see my paper stack get a little smaller each time. I've only been using the shredder for the past few days, so I can't speak to the longevity, but it's worked out great so far. I am careful to not put too many papers in, usually staying below the 8 page maximum, and only do smaller piles at a time, turning it off and unplugging it in between my 'shredding sessions'.
2. Vince Camuto Espadrilles. Nordstrom is having a spring sale through Saturday, and included in the sale are these Vince Camuto espadrilles. I have last year's version and wore them all the time. They are beyond comfortable! What drew me to this year's version was the texture of the front, and the fluff color option (plus the price - 40% off). I am super excited to get them in. And hopefully wear them later this spring / summer.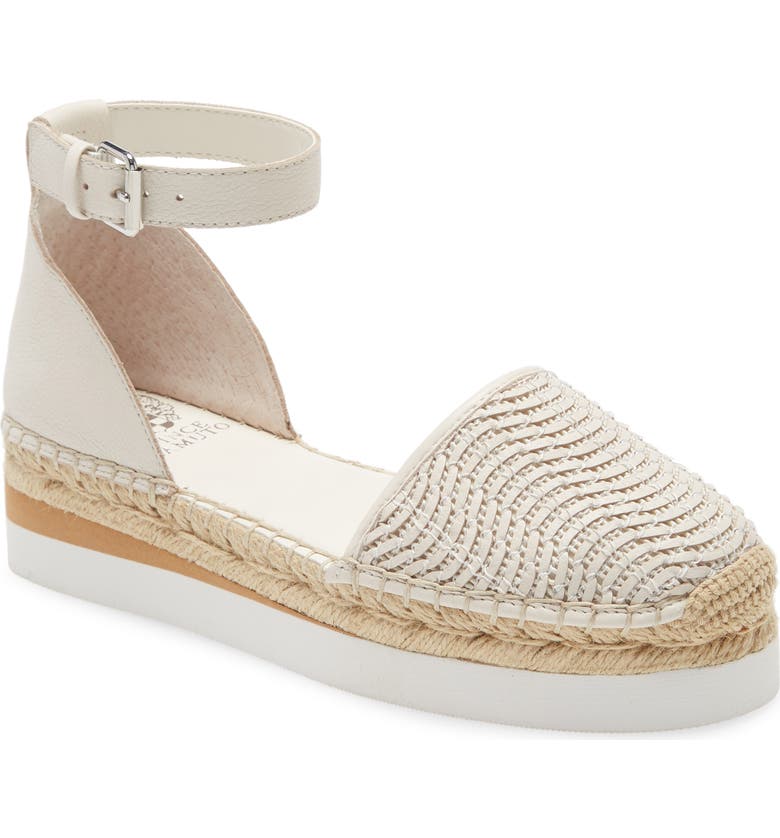 3. Charmed Boutique. I've mentioned Charmed before - it's a local boutique in my hometown, and my favorite small business. While the brick and mortar store is there, you can also shop Charmed online. I like following Charmed on instagram, since you can shop directly from the pictures, too! Courtney has some of the cutest stuff, and when she posted this Homebody sweatshirt last Friday, I couldn't order it fast enough. I am a bit of a homebody anyways, but it's obviously fitting for these days. Plus sweatshirts are my new work wear, so it does double duty, at least for right now! She has a t-shirt option, too, if you've already moved on from sweatshirts to t-shirts this spring. And lots of other cute stuff, too.
4. Bible Passages. In recent church emails, my pastor included these two passages below. While I always enjoy the emails he sends out to the church, I find comfort in them even more during this time. These two really stood out to me this week, and I wanted to share, in case they gave someone else comfort, too.
Pslams 55: 16-18 (NIV) As for me, I call to God, and the Lord saves me. Evening, morning and noon I cry out in distress, and he hears my voice. He rescues me unharmed from the battle waged against me, even though many oppose me.
1 Peter 5: 6-7 Humble yourselves, therefore, under the might hand of God so that at the proper time he may exalt you, casting all your anxieties on him, because he cares for you.
5. On the blog the last two weeks (since last Friday was Good Friday):
Recent Amazon Purchases
My Experience With Intermittent Fasting
Friday Favorites: 10 Favorites from the Week
Weekend Recap: Weekend 3 & 4 at Home
Book Review: April 2020
Linking up with Erika.
Linking up with Erika.