Happy Friday! As always, it's good to see the end of another week!
1. My mom and I email almost every morning during the week. We have been doing this since I went off to college, so 12 years now. Wow, that pretty much just blew my mind! I can't believe it has been that long. Anyways, back on topic, my mom has always been creative and she often ends her emails with things like 'have a marvelous Monday', or 'make it a terrific Tuesday', so using an adjective that starts with the same letter as the day of the week. I noticed it this past Monday and just thought how fun it was. One thing that I really appreciate about my mom is how she really takes the time and puts in the effort (while making it seem effortless) to make things a little more fun or special - case in point with her emails.
2. Although I was born and bred a Cubs fan, I do appreciate the Cardinals the longer I live in the area. There was a really fun story from the Wednesday game, and I think it's better appreciated when you watch the video (see here), but to summarize, a kitten got on the field during the game. A precious little furry kitten. It's kind of hilarious to see, and definitely will put a smile on your face. Not only that, but right after the kitten was taken off the field, Yadi hit a grand slam, and the Cardinals ended up winning the game. The kitten was dubbed the Rally Cat and already has its own twitter account.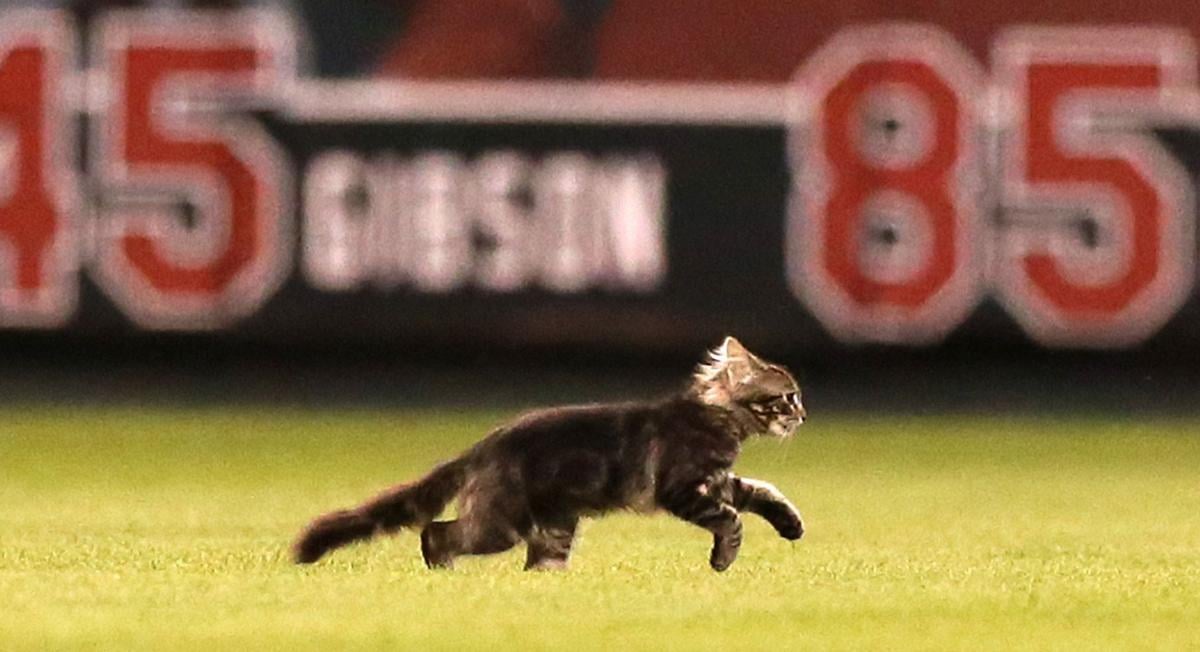 3. Yesterday's Girl Chat post on dream vacations has me itching to travel!!! Luckily I have a few upcoming trips and while they are still a ways away, I am having so much fun looking into things to do. New York is on the books for December, and I am so excited to experience the holiday season in NYC! Again, a long way off, but at the rate this year is moving, it will be here before we know it!
4. I would love to upgrade my luggage, and saw that Macy's has the Delsey Chatelet luggage on sale. I have seen this luggage on a whole bunch of blogs and have always loved the classic look. The price tag isn't my favorite, but between the regular sale price, the additional percent off you can get, plus the $50 rebate, it seems much more reasonable. Unfortunately, I will be over here just hoping for another good sale after August, because one of my August Goals was to do a no spend month. I kind of think this purchase would fall under 'wants' rather than 'needs'. Although, let's be honest, I could probably convince myself it is a necessity.

5. I shared the picture below on Monday, but it's for sure a favorite, so I am sharing again. I cannot wait to decorate for fall. I know fall technically doesn't start until later in September, but I feel like the first of September is fair game. My mom is coming down that weekend to help me decorate and I am really looking forward to it. We always have a great time decorating together, and I am excited to see how we can change things up just a bit from prior years (Fall Decor 2016 / Fall Decor 2015).
Linking up with
Andrea
,
April
, and
Katie
.