I thought I would do a round up of things I am loving right now - a bit of a mix with different things, but all things I felt like I need to share!
1. Kodiak Cakes. I am seriously obsessed with these pancakes. The mix has all the good things in it, while still tasting just like regular, old pancakes. These have been my weekend treat and I am already looking forward to making some again Saturday morning.
2. The "Killing" books. I read Killing Lincoln and Killing Kennedy this month and have really enjoyed both of them. I love history, and these books are a great way to read about history, while still feeling like it's more of a story, rather than a dry, history textbook. I will be sharing my thoughts further in my January book review, but spoiler alert - I highly recommend them!
3. Calvin Klein heels. I have mentioned these shoes before, but I have to say it again - these are by far the most comfortable pumps I have ever worn. I wore my newest pair last week and was just reminded at how great they are, because for me at least, they require zero "break-in" time. I have

black

, navy, and tan, and wear a pair to work pretty much everyday. I love the classic look, and I can't reiterate just how comfortable they are!
4. Crest Whitestripes Professional Effects. I picked these up when I was at my parents' over Christmas, and can really tell a difference. I like the fact that they are only 30 minutes. I did try to do them everyday for a bit, but my teeth/gums got a bit sensitive, so I just did every other day. I felt like my teeth were whiter, and I still have plenty left for when I need a little refresh. I bought them at Walgreens, and they had a coupon by the display for a discount. I definitely recommend looking for something like that, or looking for a coupon online, since they aren't the cheapest. They do really work, though!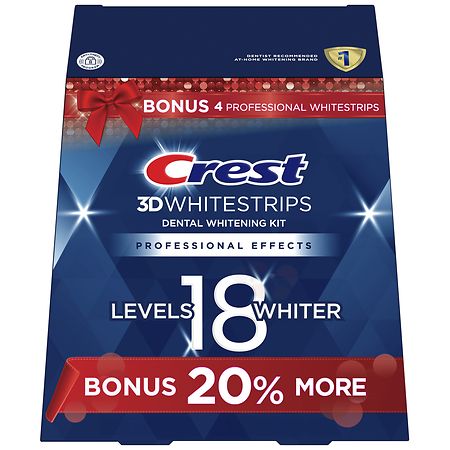 5. Oven Fry (I usually get the Kraft brand). This is one of my favorite quick go-to's for dinner. It's super delicious, and so easy. I actually made this last night and paired it with a salad. Perfect after a long day!