I found the cutest pair of pj's at Target a few weeks ago. I used to be the one that would just sleep in an old high school/college t shirt with some comfy shorts. I didn't really have "cute" pajamas. When I took a girls trip to Scottsdale last year, my mom told me I had to get some real pj's. I picked up a pair of sleep shorts from Old Navy and a plain v neck from Target and called it a day.
Then, e
arlier this year, I kept seeing blog posts with super cute sleepwear. It stuck in my head that I should probably get something, especially with traveling for work recently. What if the fire alarm went off in the middle of the night and I had to go down and stand outside in my not so nice pj's with my co-workers? And yes, I know the odds of that happening are slim to none, but these are the types of things I think of. I headed to Target and found a

super cute pai

r

, but they didn't have my size. Luckily, the next time I went there, they had them and I quickly snatched them up. They are super comfy, so very soft, and I love the classic style. I actually have them in gray, but I love this soft periwinkle color. They even have navy online, too!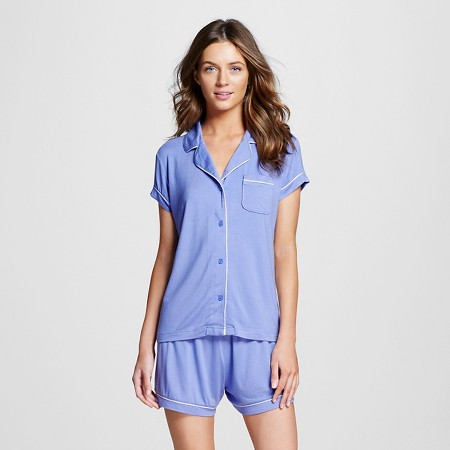 Below are a few other sets that caught my eye, too. I think I have been bitten by the bug and now want all the cute pj sets!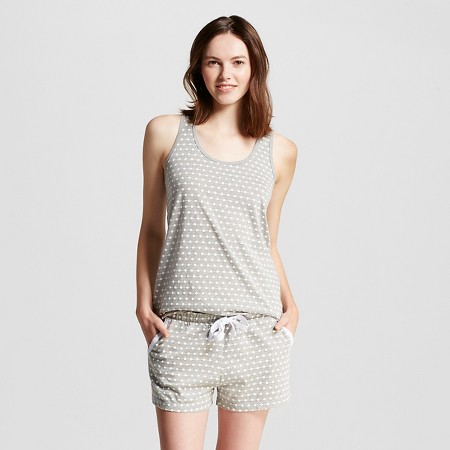 Linking up with Annie.