This post may contain affiliate links, meaning that any clicks/purchases may result in a few cents of commission at no additional cost to you
.
Happy, happy Friday! Today I have quite the mix of favorites to share with you.
1. Ever since the royal wedding (really, even from the royal engagement) I have been obsessing a bit over Meghan Markle. Or rather, I guess I should say, the Duchess of Sussex. Or Her Royal Highness, Princess Henry of Wales (that one just doesn't seem to roll off the tongue as easily). Let's be real, we are all going to probably call her Meghan Markle for the long haul. Anyways, I very vaguely knew that she had a lifestyle blog for a few years, but I never thought to look around it, which is kind of sad, because it is now defunct. But it goes to show you that rarely is anything actually gone forever from the internet, because you are still able to access some of the posts. I read a few articles this week which gave a little insight on her daily routine (read here), provided a few recipes from her blog (read here), and then another one which includes wellness tips, as well as a recipe for her go-to smoothie (read here).
2. I know that Lara Bars have been popular for awhile, but I never gave one a try until this week. I was needing something I could snack on while at work (or home), since Trader Joe's discontinued my beloved cinnamon almonds. Still so sad about that. I still like Trader Joe's cocoa glazed almonds, but they can be a little messy to eat and more than once have I dropped one on myself while at work, and sat through the rest of the day with a nice little dusting of cocoa on my pants that just wouldn't wipe away. Lindsay @ Lindsay's Sweet World recommended the banana chocolate chip flavor, so I thought I would give that a try. It literally tastes just like banana bread! So good! I also grabbed the peanut butter cookie flavor that sounded really good (weird because peanut butter cookies are never my first choice), and that wasn't bad either. I definitely would say out of the two, though, the banana chocolate chip is better. I think I was scared, because a lot of the bars I have tried lately are protein bars and I just can't get past the protein taste. Even the Quest S'mores bars I used to really like were tasting bad to me. And while I know a Lara Bar isn't a protein bar, I was still concerned that it would taste too 'healthy'. I just wanted something good that wasn't terrible for me. And now I have found it!
3. I saw this NYX Matte Setting Spray in one of Caitlin @ Southern Curls and Pearls' posts, and thought it would be great to try. I had kept it in mind for the future, but when I was at Target this past week, it was on one of the end aisles. Figured that was a sign, so I threw it into my cart. I am so glad I did! I need something matte, because my face gets pretty oily when it's warm outside. I could really tell a difference in how my face felt at the end of the day. While I still was shiny, it was definitely less shiny than normal and I could just feel there was a difference, if that makes sense.
4. With the warmer weather, my favorite tea (Hot Cinnamon Sunset) was seeming a bit too fallish. I grabbed a few leftover bags of tea from a meeting to try them out, and while I have had a few misses, I did find a good one. Tazo Wild Sweet Orange. It's so good! The taste is very light and refreshing, which is just what I was looking for. Sweet, but not overly sweet. I was so pleasantly surprised when I tried it, and even though I have tried a handful of others since, nothing has measured up. And while this isn't my favorite, I did want to share in case anyone else was thinking of trying it - I grabbed Blueberry Green to try and while it smells SO good, it tastes like plain, old green tea (which I am not a huge fan of). I was really hoping for a good mix of blueberry flavor in there, but I feel like it's only a tiny hint, if that. Basically the blueberry makes it smell delicious (kind of reminds me of the scented markers!), but the taste is, like I mentioned, just the taste of green tea. So if you have been thinking of giving it a go in the hopes that it tastes more like blueberry, I personally would pass and look for something else. If you have any 'warm weather' tea flavors you'd recommend, please share!
I know I am WAY ahead, but I am pretty sure a tea sampler is going to be on my Christmas list this year, that way I can try a bunch of different ones without having to buy a whole tin!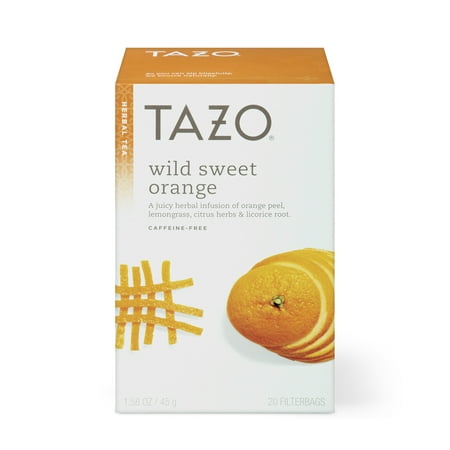 5. Once again, I have fallen into the trap of looking at blog posts sharing sales, when I know I need to be saving my money for house expenses. I was better this time, and didn't actually buy anything, but I am sure loving a few things. First, a quick review of the black dress I did buy last week. I got it in this week and already wore it. I love it. The fit is great (I got my normal size), and it's very comfortable. I wouldn't mind it in a few different colors - just seems like such a great basic to have one hand.
Now, onto the new items I am lusting after. This Nordy Girl sweatshirt is adorable - I really like the navy and pink combo. Really, I just love this whole entire outfit on the model
I think this tank (not on sale, but I saw it someplace this week) would be great for work, and then paired with jeans. The pleating on the shoulders/sleeves is different enough to add interest, but it's still a classic look.
Another cute top is this peplum top. The navy and white striped is my favorite (that color combo will always be one of my favorites). I think the cut looks super flattering, like the ruffles at the top, paired with the peplum at the bottom would give you a nipped in waist, even on those days you might not feel that 'nipped' in.
I've seen this ruffle sweater multiple places and I love it more and more each time! I am going to stop myself there - I feel like I could keep going on - so many cute things out these days!
I hope you all have a great long weekend. I am going to be enjoying it to the fullest, and will be back on Tuesday with a recap of the weekend.