Happy Friday! This week started off on the wrong foot, but I have to say as the days went by it got better and better. Here's to hoping that means it'll be a great weekend ahead!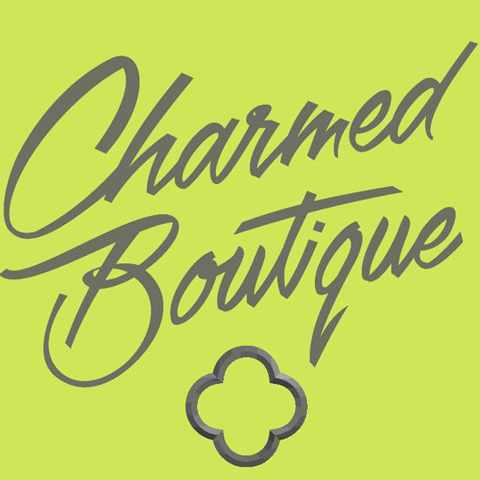 1. Charmed eCommerce website! I have talked about Charmed multiple times on my blog. It is the cutest boutique in my hometown. I always find great items there, and they are constantly getting in new merchandise. I am super excited, because Charmed will now be online. Normally when I want something, I ask for it to be held and then my mom stops in to pick it up for me and I pay my mom back. Or I think I might have even given them my payment information over the phone before. So while still easy enough for me, having an eCommerce site will be even better, because I can just go online to browse and then purchase as I would like any other online shopping site. Super excited about this, although I think my wallet is going to be hurting a bit. You can find a great mix of styles and price points at Charmed, so if you feel like doing a little online shopping, I highly suggest checking out www.charmedboutiquepontiac.com!
2. Passing a test at work! I have mentioned before that my company offers associates the opportunity to take exams that further our knowledge on our industry. They are not required, just a little extra something that is available to us. I opt to do the online exams, since I can go through them at my leisure, and I finished one this week. Once you sign up for an exam, you have 6 months to complete it and if you don't complete it in that time, you are charged for the test. Well, I was pretty darn close to my 6 month mark, with it ending at the end of this week! In my head, I had planned to do the exam around Christmas, since things are slower, but that did not happen and before I knew it, I needed to get it done ASAP. I started last week, and then had planned to finish it this past weekend on Sunday, but it totally slipped my mind. I was a bit frantic when I realized that I still needed to complete 3/4 of it by the weeks end. I finished it Wednesday, and not only do I have that exam under my belt, I also earned a designation! Now, I don't get a raise or anything like that, but if I so chose to, I could add these letters after my name - ALMI (Associate, Life Management Institute), which I think is pretty neat. And I do get a little one time cash payment for completing the test and earning a designation. Pretty exciting!
3. I made this simple and delicious strawberry, whipped cream, dark chocolate covered pretzel crumble dessert for Valentine's Day and wanted to reshare it with you all again, because it is so darn good! It's such a light dessert, that feels so indulgent at the same time. Yum, yum, yum!
4. I cleaned out my purse yesterday and it feels so much lighter now. It's amazing how many receipts and just little slips of paper and coupons can weigh things down. And I just feel so much better about my life in general when I have a cleaned out purse - it's one of those little things that makes me feel like I have got it together. Definitely one of those things I want to add to my weekly schedule so that I can stay on top if it!
5. As I mentioned on Monday, I took a total of ONE picture at the gala last weekend, but luckily one of my good friends sent me some of hers. It was such a great night!
Don't mind me...just having a little solo dance party!
And if you missed it, on the blog this week...
Weekend Recap - gala weekend!
February 2018 Book Review - one of my favorite posts of the month!
Home Hack - a little trick that has made my life so much easier
Girl Chat: How I Stay Organized - I seriously love writing and reading about organization - it is so motivating!
Hope you all have a great weekend! Mine is a long one since we get President's Day off (hopefully you do, too!), so I will see you back here on Tuesday.
Linking up with
Andrea
, Erika,
April
, and
Katie
.